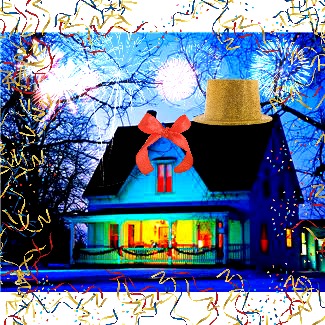 The very nature of my work as a residential real estate agent is transitory. The people I serve are leaving behind a house full of memories, or beginning another phase of life adventures and creating new memories, or most often-both.
I sell homes.
Not buildings or mere shelters, not lodgings or habitats, but spaces where people are free to be their true selves.
They are places where men, women, children and pets are nourished; where they laugh and love and cry and heal; where they live.
However, I am not the one to identify a building as a home. It is the vision and dream of the buyer that transforms a house that is for sale, into a future haven of comfort and joy for themselves and their loved ones.
And although I can market a home quite efficiently, it is not I, but the energy and upkeep of the people who lived and cared for a house, that makes it most attractive to home buyers.
It is the homeowner's willingness to let go and to see the house as the box that held memories (not as the memories themselves), so that it may soon hold the dreams of another family.
To everyone who ever bought or sold a house, or moved a household, I say "Congratulations, you have experienced one of life's biggest changes".

To those of you who enjoy investing in real estate, or moving often, I say "You are among the brave and daring- you probably also like to sky dive and bungi jump- and we real estate agents/brokers admire and appreciate you!"
To my very own clients and customers I would like to say;
"Thank you for helping me achieve success in 2013 and in every year since 1991 and those to come.
Thank you for turning my "day job" into a fulfilling career.
Thank you for allowing me to play a part in this life changing event of yours.
Thank you for inspiring me with your courage and adventurous spirits.
May you always have peace, comfort, security, safety, health, and prosperity in the home.
May all your plans and dreams for 2014 be fulfilled."
With great appreciation,
Your Realtor for life,
Barbara Jenkins