Here is the 4th and final blog post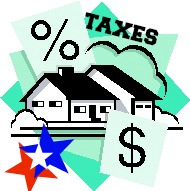 with some great tax tips for homeowners,
from the National Association Of Realtors.
Please feel free to refer back to all 4 as needed.
Happy taxes!
From mortgage interest to property tax deductions, here are the tax tips you need to get a jump on your returns. Read

Don't rouse the IRS or pay more taxes than necessary — know the score on each home tax deduction and credit. Read

Get an "A" on your Schedule A form: Dodge these tax deduction pitfalls to save time, money, and an IRS investigation. Read
Visit houselogic.com for more articles like this.
Copyright 2016 NATIONAL ASSOCIATION OF REALTORS®