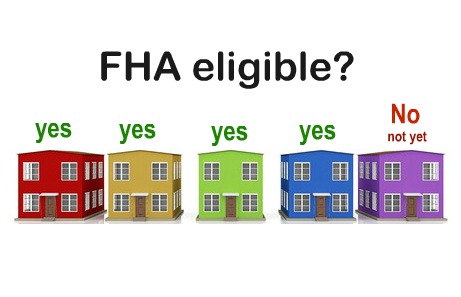 Some homes are just not
eligible for FHA financing.
Have you ever seen "No FHA" please, stated in property listing descriptions?
You and your real estate agent have probably discussed the fact that some fixer uppers will not meet FHA appraisal guidelines, but did you know that there are some newly listed, beautifully renovated homes that you, as an FHA borrower, will not be able to purchase?
The reason- FHA has a 90 day Flip rule that does not allow homes to be resold within 90 days of the purchase date by an investor. In today's market there are many investors who are able to purchase a property and renovate it and put it on the market quickly, but they will have to wait before selling it to a buyer using FHA financing.
In addition, even after the 90 day wait, some transactions involving FHA financing may be required to get 2 appraisals if the sale price is 100% or more, than the initial purchase price. If there is difference in the two appraisal values, the lower of the two will probably be used.
If your applying for FHA financing and have your heart set on a home that appears to be recently renovated, first ask your real estate agent to check on its eligibility according to the FHA 90 day Flip rule.
Happy house hunting!