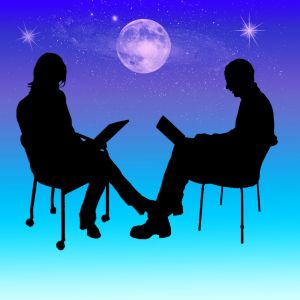 Looking back over the 20 + years that I have been active full time real estate professionals I recall correctly predicting future changes and turns in the market. If only I had trusted that intuition and invested accordingly, I would be quite comfortable in these lean times. But my path in real estate was to help others with their purchases and sales rather than that of a private investor. And in representing homebuyers in one the largest purchase of their lives, or homeowners when selling their greatest investment I try to work in harmony with their instincts. I become conscious of the power of the consumer to change the economic future and try not to rely on just my educated opinion.
Unfortunately harmony isn't always achieved, especially with home sellers. There is nothing I dread more than providing current sales data to home sellers.
In the beginning of a new agent/client relationship I offer my experienced evaluation of the market and what can be expected in trying to reach the client's goals. Once I advise them whether or not their goals are realistic for what the market is offering, I back off and use my knowledge and resources for researching and providing available housing and sales data to help my respected clients make the choices that will end in a successful real estate transaction
That is the key...respect. I respect the level of knowledge of each client, from the experienced homebuyer or home seller to the first timer. I trust that I have given them the information they need to make the best decisions.
Working in partnership with people like this has sometimes cost us more time and missed transactions than if I was a "pushy know- it –all" agent like a few of my counterparts. Although I get weary of not always having my "expert" advice adhered to, I believe that the people I serve have their own intuition to follow. If I have done my job and given them the best I have to offer, their choices will be the right ones for them.
In this summer of 2012 the real estate market is like nothing I've trained for. There is no science to it- no proven formula, and I am learning to navigate right alongside my clients. I may be a few steps ahead of them because of lessons of last week or last month's transaction, but we are a team, going through this together.